this has been a pretty fantastic week!
i'm not 27 and i don't feel any different, just more special!
this was a great birthday.
simple, calm, and special.
i keep using that word, but that's how i feel!
i don't think i really took any photos on my birthday.
but here are my birthday goodies!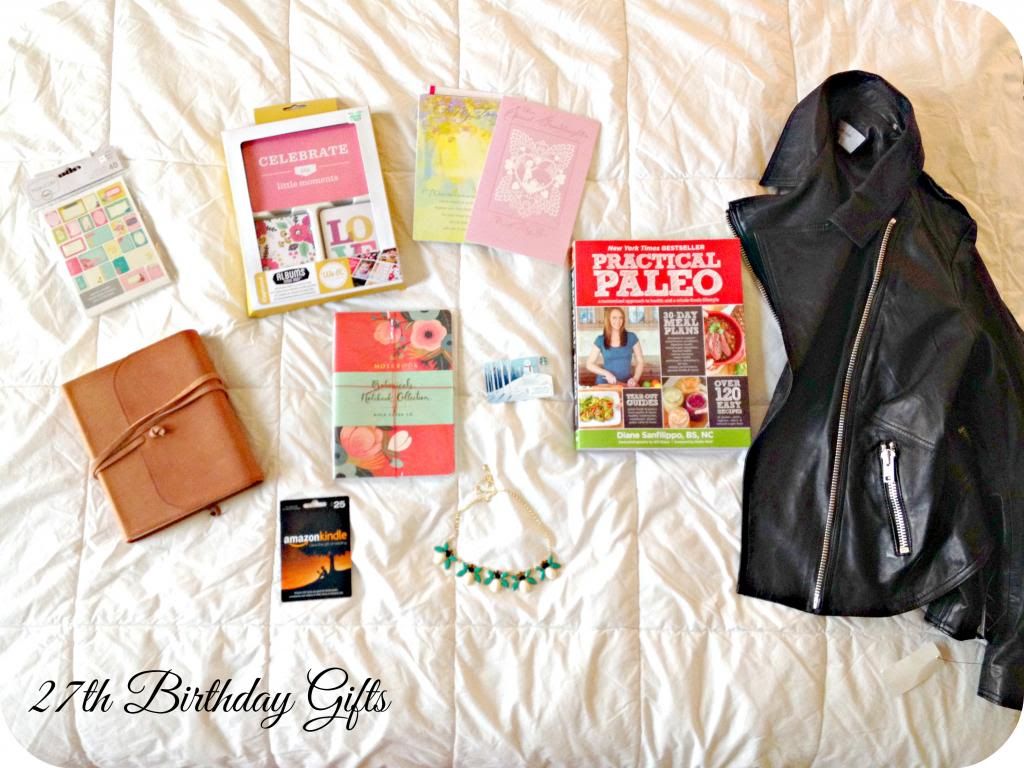 From top left to bottom: scrap-booking cards, birthday cards, Practical Paleo cookbook, leather jacket, leather journal ESV Bible, Amazon Kindle gift card, Rifle Paper Co notebooks from target, statement necklace, Starbucks gift card. (not pictured: vera bradley wallet/phone holder)
I have such wonderful family and friends!
Have a wonderful weekend